Interview | Piano Rock 'n Roller James Sayer
James Sayer  is a pianist, singer / songwriter, session player and recording artist, originally from Birmingham, UK. It were  artist like Jerry Lee Lewis and Elton John who inspired him in playing  piano Rock n Roll songs. It is a sound James Sayer fits perfectly. He is noteworthy for his tight boogie rhythms and pure voice, you will  hear this back perfectly in his cover version of "Whole Lotta Shakin'  Goin On".
James moved to London in 2012 where he became a gigging musician, performing almost every night in piano bars, clubs and pubs. In London James met American producer, Alan Glass and they started working together in early 2015. He currently works on the recording of his first full length ablum.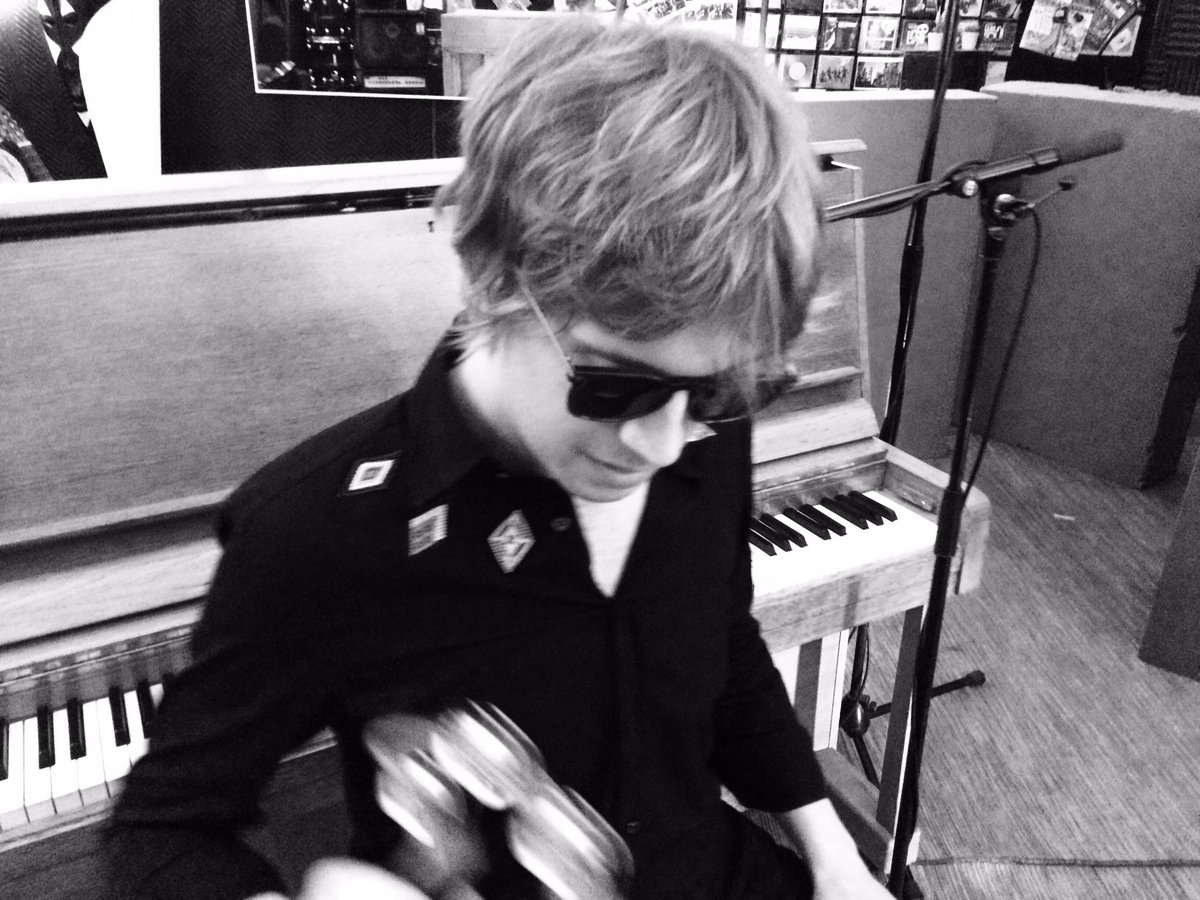 Currently recording an album
James Sayer released his debut single "Takin Back My Love" in the summer of 2016. It is now waiting for the release of his full length album which is planned to be in stores in early 2017. I spoke with James about recording, his inspiration, the future and the Music scene in London.
How did you experience the recordings for this new album?
I love recording in the studio! I record all my music in the old fashioned way. All the instruments are real and I record my piano/vocals live with my bass player and drummer. We then overdub other instruments, such as the horn section, Hammond Organ and Guitar. This way of recording takes time and is costly but I love the results when trying to capture rock n roll music! I also record all my piano played on an upright piano – I love the sound it gives on my records.
New Single  – "Taking Back My Love" 
How do you like the coorperation with Robert Strauss and other producers so far?
I love working with producers in the studio. Robert Strauss is great and he runs such a brilliant studio. It's called 'Wax Recording Studio' and it's a dream for any musician. A real piano, fender rhodes and just a great energy about the place. Recording a great track always needs a great producer – Rob always gets the best performance out of me. He makes me think differently about my approach during sessions. I have also worked with a guy called Alan Glass. We co-wrote my debut track 'Taking Back My Love'. Alan is a brilliant songwriter/producer.
What rock 'n roll music do you listen most at the moment?
I'm a bit of an Elton John addict – I love the gospel and soul in his music and he's such a brilliant live performer. One of the other artists I'm really into at the moment is a guy called 'Jamie Lidell'. He's such a talent and his album 'Jim' has been such an inspiration for me.
I also get great inspiration from Michael McDonald – his voice is the greatest, in my opinion. I love the Rolling Stones and Tina Turner – there's such an energy to their music.
What are your future plans in music?
I just love playing and recording music. I want to tour, gig and record as much as I can and reach new fans!
How do you experience the  old school rock 'n roll music scene in London or other places?
In London I play in many live music venues and piano bars. One of the great places I play at is called 'Charing Cross Theatre'. The place has a real white baby grand piano and I play loads of rock n roll music in there! Another great venue is called 'Ain't nothing but' in Soho. It's a real Blues venue with some great musicians playing there nightly.
I like the piano Rock 'n Roll sound James delivers. His inspiration from artist like Jerry Lee and Elton John are noticable in his songs. I personaly would like to hear the James Sayer version of Elton John's "Saturday Night's Alright for Fightning", it would kick ass! 
Listen en follow James Sayer via his Website, Facebook and Twitter for more of his music!
Photo Credit: James Sayer and the original Photographer
Please follow and like us: